Optimize your website
Optimization is the process of standardization. If you are a dentist in the 20th century, people in your locality will directly come to you through word of mouth. But in this digital era, if anyone needs a dentist, they will search for the best one on their mobile. Google is the biggest source of information. So, it is mandatory to have a website to increase the reach of your website. Having a website alone will not bring you, patients. You would have to do some tricks on your site to improve its ranking in the search engine results page. This process of altering your website so that it ranks higher in search engines is known as Search engine optimization. If you optimize your site with the help of an seo expert you can have more visitors to your clinic. In this article, let us see some more benefits of optimizing your website.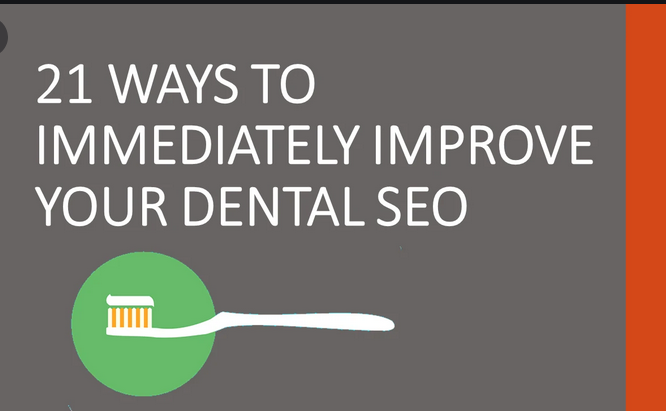 Benefits of SEO in a dental site
Target audience – SEO is all about reaching to people whenever they want your service. If a person needs dental service, he will search on Google for it. When optimized, your website will show up in the search results. This process is in contrast with the traditional way of advertising, where you will market your service to everyone without hearing their needs.
No advertorial payments – If you choose to advertise your services, you will pay for it. But there is no guarantee that you will get customers through the process. But SEO is playing with Google's algorithm, and you can see the results with the naked eye while the process is going on. So, you will pay only for the SEO consultant, and he cannot leave you without improving your rankings.
Increased profit – Once your website starts attracting traffic, you cannot stop getting customers to your services. Your brand will reach many people, and your credibility will increase.